A night out at a bar near the UC Riverside campus was interrupted by gunfire just after midnight on Saturday.
The altercation occurred when bouncers at Dukes Bar & Grill refused a man entry because he had not been searched. The man then allegedly produced a knife and stabbed a bouncer in the abdomen, police said.
Another bouncer stepped in to help and the altercation moved into the parking lot, police said. The second bouncer was also stabbed. The suspect then allegedly produced a gun and shot one of the bouncers in the leg.
When police arrived at the scene, they found the bouncers had subdued the suspect, who was taken to Riverside County Jail and booked on two charges of attempted murder, police said.
Bouncer Shot Outside Riverside Bar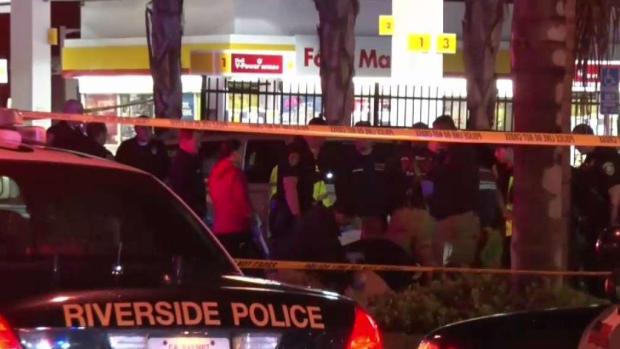 The bouncers were taken to the hospital with non-life threatening injuries.