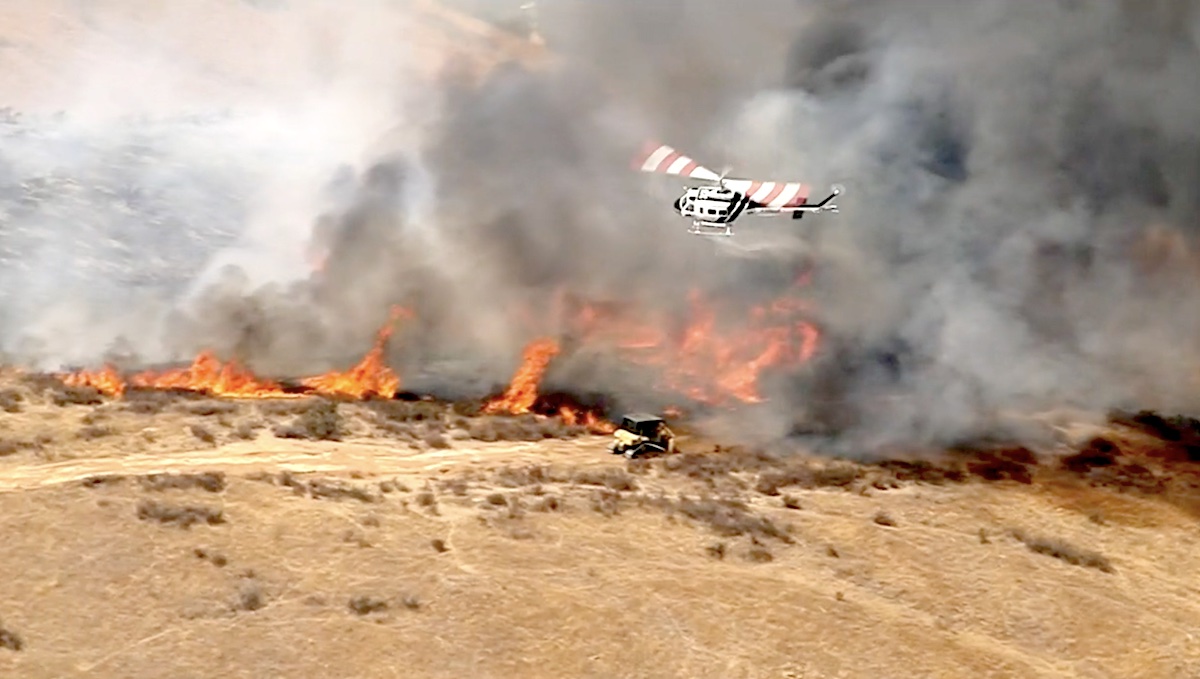 A brush fire is burning Wednesday afternoon in the San Bernardino area.
The rapidly spreading fire was estimated at about 50 acres. Evacuations were ordered in the immediate area.
The fire was burning in hot and windy conditions on a hillside above a residential neighborhood near Little Mountain Drive.
Evacuations were ordered for homes east of North State Street, south of and including those on Morgan Road, west of and including Pepperdein Drive south to Grossmont Road.
Aerial video showed residents packing items in cars and preparing to leave the neighborhood.
Refresh this page for updates.