A terrifying moment was captured on camera as an entire line of traffic lights came crashing down on a busy Massachusetts intersection.
Dramatic video shows the moment when a cable with traffic lights fell onto Middlesex Turnpike and Bedford Street in Burlington just before 1 p.m. Thursday.
The stretch of roadway, not too far from the Burlington Mall and many restaurants, is a busy one.
The lights narrowly missed cars below.
'Parkland Speaks': School Shooting Survivors Turn Grief Into Activism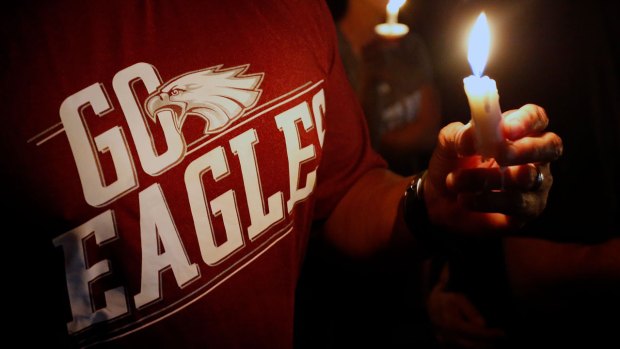 "We're really lucky no one was hurt," said Sgt. Tim Kirchner of the Burlington Police Department. "I have never seen it in over 20 years, where a cable came down, especially in such a major intersection like that."
Police are also thankful no one was walking underneath at the time.
"It's safe to say there'd be hundreds, if not thousands, of cars coming through there on the hour, so we were quite fortunate no one was under that cable when the cable came down," said Kirchner said.
The lights on the ground are massive, and crews spent the night trying to clean up the mess.
Police were also directing traffic, and detours were in place.