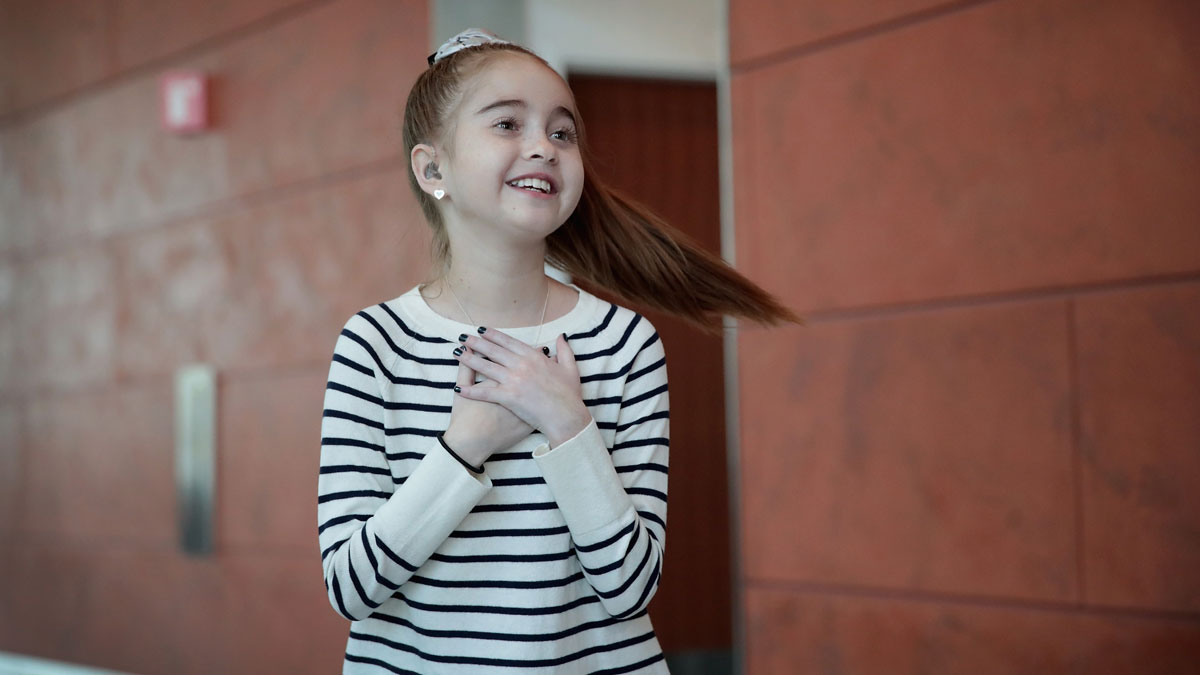 Sofia Sanchez, the 11-year-old from the Chicago suburbs who got her wish to meet Drake while awaiting heart surgery visited the "Today" show Tuesday to give an update on her progress since successful transplant surgery five months ago.
The bubbly pre-teen first met Drake when he surprised her at Lurie Children's Hospital last year. He'd seen a video she made of her getting out of a wheelchair and doing a perfect rendition of the viral Kiki Challenge dance, and asking for him to come visit her for her birthday.
Soon after their meeting, Sofia got another wish: a new heart. 
On "Today" Sanchez was accompanied by her mother Natalie where she said "I'm really great now. I'm better than I was before."
Sanchez also took the opportunity to make a plea for others to strongly consider organ donations. "Early donations are so important because they give another person a second chance at life," she said.