What to Know
The deadline for tax return is Monday, April 15.

CSUN offers free tax preparation assistance through April 13 through the Voluntary Income Assistance Clinic (VITA).

Consulate General of Mexico in Los Angeles offers services to people who made an income of $54,000 or less in 2018.
Tax season has begun and the experience for some may be unpleasant. The amount of forms and documents may confuse people throughout the process.
Despite the confusion, there is no excuse to leave your tax refund until the last minute.
There are a couple place around Southern California offering tax preparation help to taxpayers that's safe, reliable and best of all — free.
California State University Campuses
VITA services are offered at the Long Beach, Fullerton, Northridge and Los Angeles CUS campuses.
The clinic accept visits without appointments, but it's strongly recommended that taxpayers schedule an appointment through their website. You'll be able to find a list of mandatory documents to bring on the day of the appointment by clicking here.
Consulate General of Mexico in Los Angeles
One of the resources that for years has stood out for offering help for the Latino community is the Mexican consulate located in Los Angeles. The consulate offers assistance and free guidance to people who qualify.
The consulate has a series of instructions for users to organize their required documentation and make an appointment.
To qualify for this service, tax filers need to have made $54,000 or less in 2018.
Those wishing to take advantage of these services should make an appointment at 213-351-6800 extension 2319, or visit the financial advisory window at the consulate itself. Services will be offered on Mondays, Tuesdays and Thursdays between 9 a.m. and 4 p.m., and Wednesdays from 10 a.m. to 7 p.m.
The services are available at 2401 W. 6th St. in Los Angeles.
To speed up the process, people should bring the following documents:
Social Security Card or Individual Taxpayer Identification Number (ITIN) for each member of the family
Proof of income and form W-2/1099
Deductible expense documents (if applicable)
Medical Insurance Form (1095-A, 1095-B, 1095-C)
Bank account number and routing number for direct deposit (for receiving  your refund faster)
Copy of your 2017 tax return
Other options in Los Angeles County
New Tax Code Could Have Huge Impact on Your Refund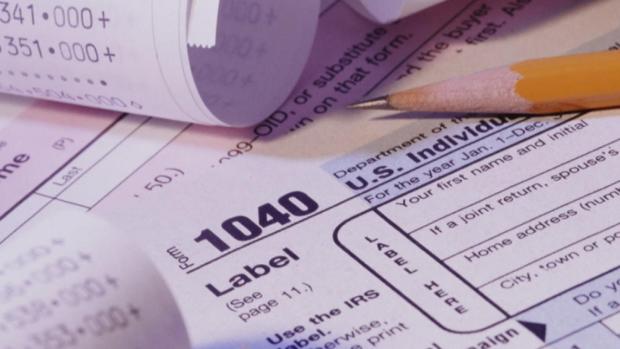 Here are some other free options for preparing your tax return:
Central City Neighborhood Partners (CCNP): 501 S. Bixel St. Los Angeles, CA 90017 / (213) 482-8618 / info@laccnp.org
East LA Community Corporation: 107 N. Boyle Ave. Los Angeles, CA 90033 / (323) 269-4214
El Centro del Pueblo: 1157 Lemoyne St. Los Angeles, CA 90026 / (213) 483-6335