What to Know
A man died while conducting maintenance on a machine at a Gardena shop.

It was apparently turned on while he was inside.

Police were investigating whether it was an accident or misunderstanding.
An employee who was killed while performing maintenance on the inside of a large machine in Gardena was identified Tuesday.
Manuel Villalpando, 61, was killed in what initally appeared to be a freak occurance Monday afternoon at German Machined Products Inc. shop at 1415 W 178th St.
First responders from the Los Angeles County Fire Department found Villalpando dead when they arrived. 
The man was conducting maintenance on a cutting machine large enough for a person to work inside when it somehow got turned on, according to Lt. Chris Cuff, Gardena Police Detective Bureau Commander. 
Man Killed While Doing Maintenance on Machinery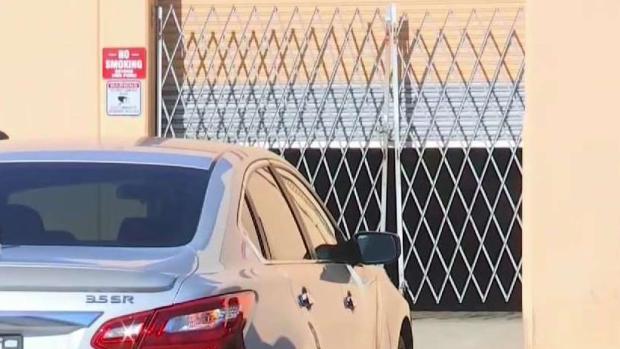 It wasn't immediately clear if it was accidental, the result of a misunderstanding, or something else.  In addition to police, Cal-OSHA is also investigating.
Villalpando typically performed maintenance on these machines, which are used to make products in the aerospace industry. 
Police have interviewed the employee who started up the machine, said Lt. Cuff, without disclosing the man's account of how it happened.  The death led to plant operations being shut down.
Employees gathered in small groups outside, visibly upset and uncomfortable speaking about what happened. Family members gathered outside and wept. 
One man said as the building was cleared, they were told not to look toward the machines, and he wishes he had not.