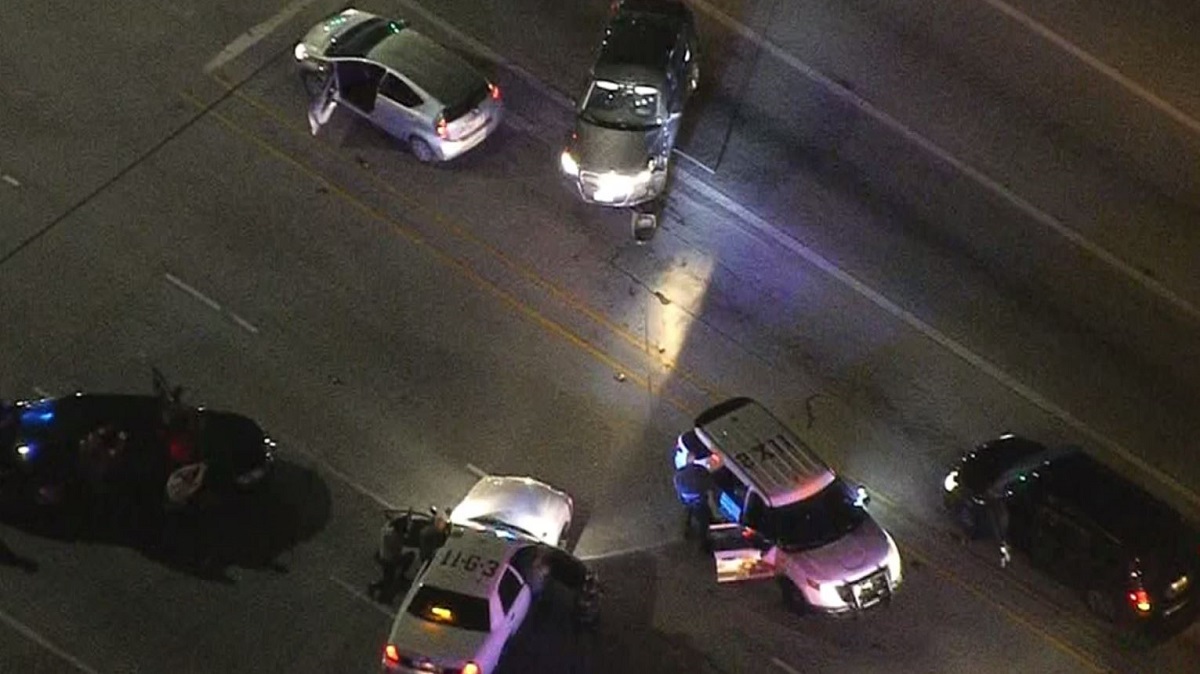 A chase in the Inland Empire ended in a hail of gunfire Wednesday night in Fontana.
The pursuit began in Apple Valley at around 7:44 p.m., according to the San Bernardino County Sheriff's Department. Jeff Allison, SBSD Public Information Officer at the scene, said the pursuit began after officers performed a check on a parolee and the parolee fled. 
It continued on the 15 and 10 freeways. Deputies opened fire at the end of the chase, according to the sheriff's department.
When Newschopper4 Bravo arrived over the scene, the pursuit vehicle had three bullet holes visible on the driver's side of the windshield, along with multiple bullet holes in the driver's side window. The driver of the pursuit vehicle was still in the car at that stage in an apparent standoff.
Soon after, officers moved in and removed the man from the vehicle. An ambulance arrived a short time later to treat the man for his wounds. It was not immediately clear how severe the driver's injuries were or why the police were chasing the vehicle.
The driver was transported to the hospital, but his condition remains unknown.