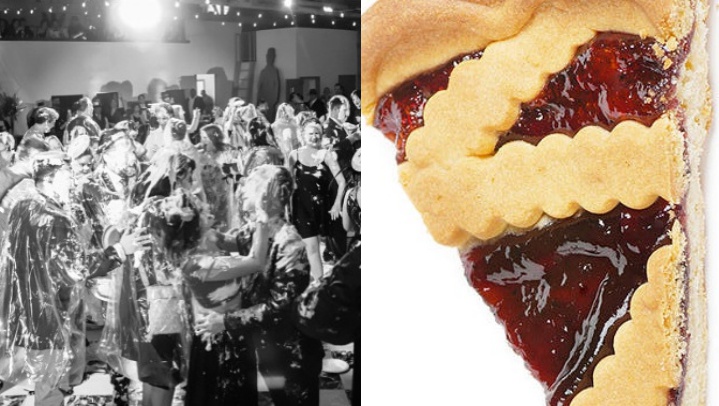 What to Know
Saturday, Feb. 16

$35 (pre-sale)

Woman's Club of Hollywood
Let's talk about a particular pastry and a particular holiday that falls around the middle of the second month.
It isn't the scone we're speaking of, and we're not cooing over cannoli, but we are talking pie.
It's a dessert that sometimes speaks of summer days, and windowsills to cool upon, but it actually has some Valentine's cred, too.
The famous Lonely Pie at The Pie Hole or heart-shaped pizza pies? Those happen, as do (sometimes) pie-in-the-sky hopes for a romance to take root.
And one of the messiest and merriest local spotlights on the sweet occurs at the annual Valentine's Day Speakeasy Party & Pie Fight, a vintage-vibe'd event helmed by The Roaring 20s Street Jam.
It's not on Valentine's Day proper in 2019, but two days later, on Saturday, Feb. 16.
A pre-sale ticket is $35, you'll want to don your flapper-esque best, but you'll also want to keep in mind that you'll get doused in a lot of whipped cream, should you participate in the old-style placing of pies upon your friends' faces.
Gently placing, we hope. This is a proper Valentine's festivity, after all.
The place is the Woman's Club of Hollywood, and other hot-hot happenings will be afoot, like tuning up your hoofers at a dance lesson and listening to live, wayback tunes from Dave Stuckey & The Hot House Gang.