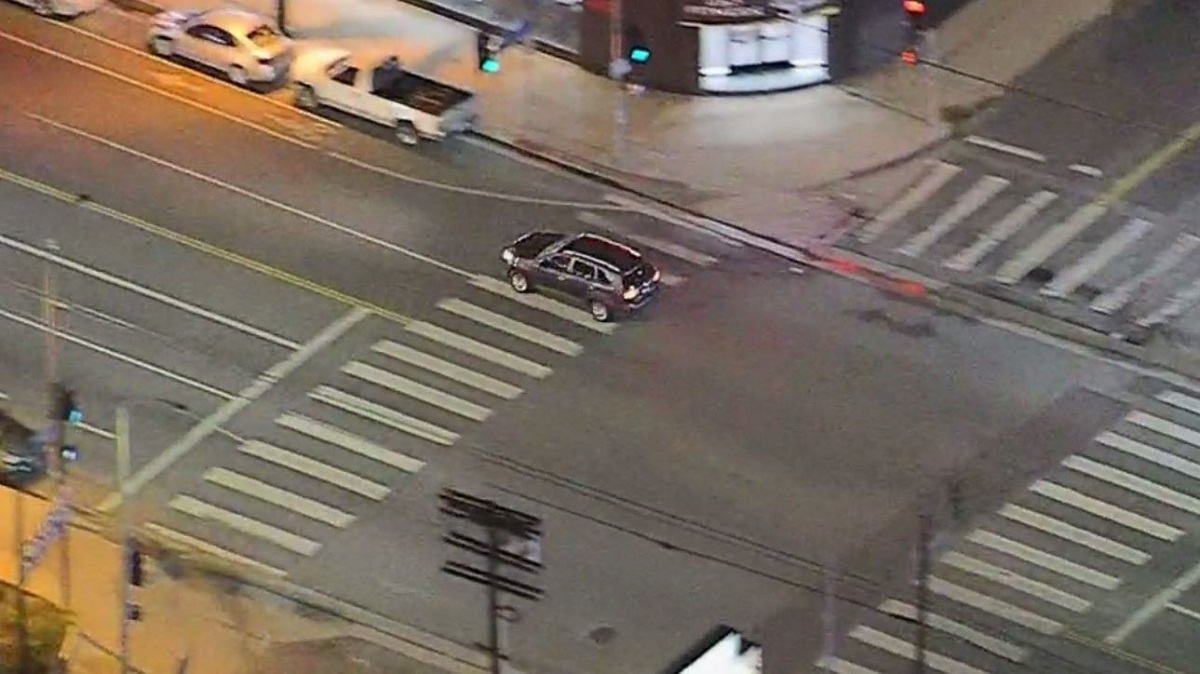 Police were pursuing a vehicle in the Sunland area Tuesday night. 
Eliana Moreno and Newschopper4 Alpha were overhead at approximately 11:15 p.m. in the Sunland area on surface streets. Soon after, the vehicle moved into the Burbank area, passing by Bob Hope Airport.
At approximately 11:35 p.m., the pursuit vehicle entered an apartment complex in the Los Feliz area. Police went into the apartment complex soon after to search for the driver and the vehicle.
It was not immediately clear if the driver was located.
Refresh this page for updates.