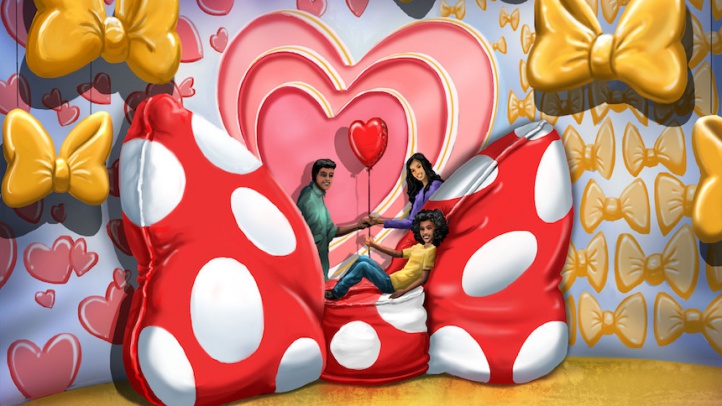 What to Know
Anaheim

Downtown Disney District, former ESPN Zone

Tickets not yet on sale (but "soon")
Someone in Southern California, somewhere, at this very second, is displaying their affection and devotion to a certain boat-piloting, magic-creating, band-leading mouse.
Make that a lot of someones, for Mickey Mouse has been our cheerful, can-do friend for 9/10th of a century now. Meaning that there are a lot of Mickey-sweet sweatshirts out there, and pajamas, and t-shirts, and those ever-iconic Mouse Ears.
How, though, to further show your fandom, specifically through photographs?
Take heart, dear Mickey and Minnie mavens, for a freshly fantastical photo-based spot will land in the Downtown Disney District, with all of the grace of an aloft bandleader again alighting upon the ground, in the spring of 2019.
Pop-Up Disney! A Mickey Celebration "… will transport you through a visually and whimsically immersive experience celebrating 90 years of the one and only Mickey Mouse, and his darling, Minnie Mouse."
That means a number of "differently imaginatively themed rooms" to visit. Visit, and, of course, snap a pic in, possibly while wearing your Mickey ears or other favorite merch.
Tickets aren't quite on sale yet, but that's soon to happen, too, as the opening is approaching as fast as the Monorail zooms along its track.
And speaking of the Monorail, that's a rather huge hint as to where you can find this brand-new, oh-so-happy happening: By the Downtown Disney District Monorail station, in the former ESPN Zone space.