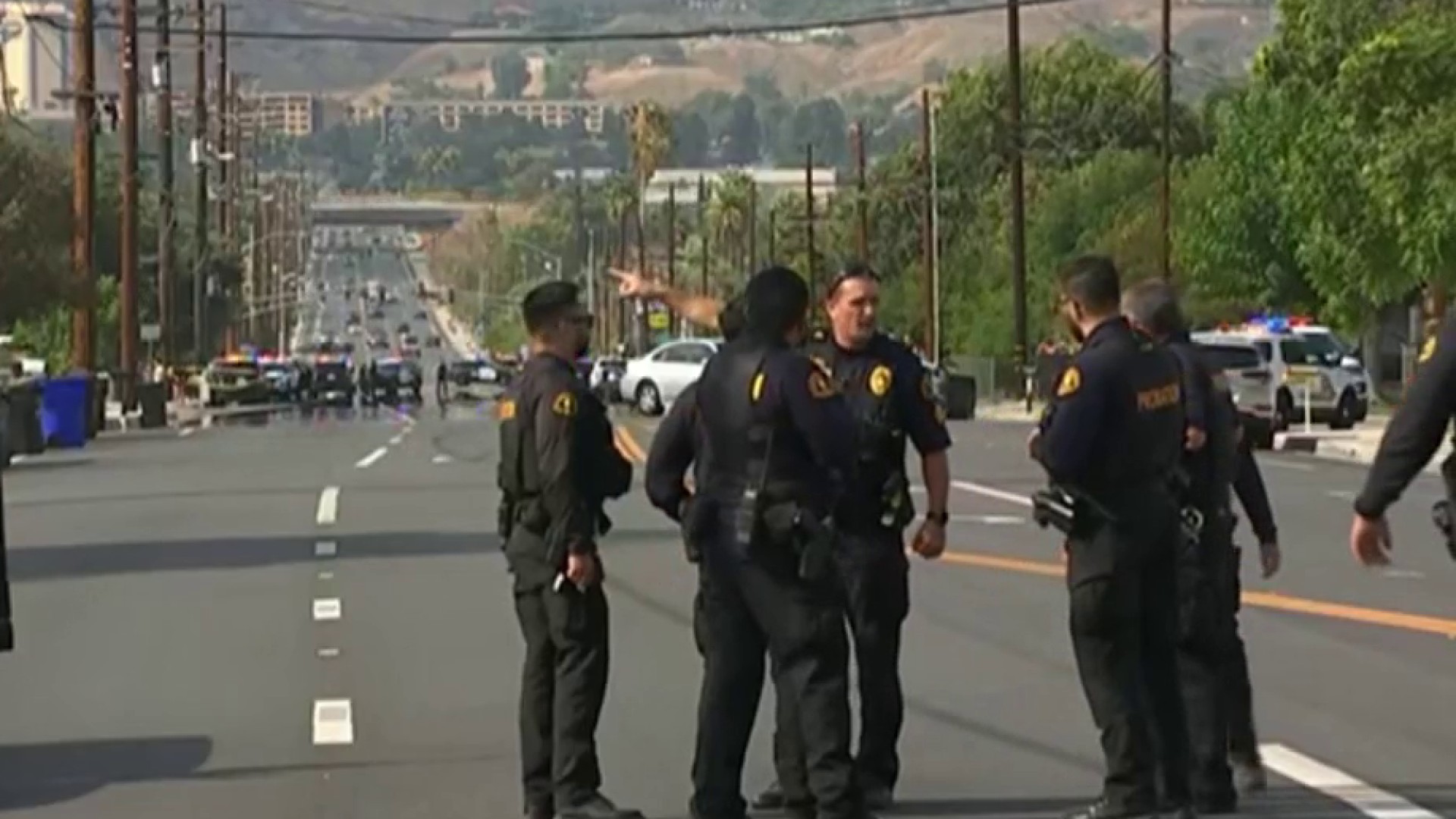 The man suspected of wounding a deputy in a shooting ambush on Tuesday and injuring two San Bernardino police officers Wednesday was identified after he was killed while SWAT officers were trying to take him into custody, officials said.
Wednesday's events happened as two San Bernardino police SWAT officers attempted to make contact with a man they believed to be involved in the ambush on Tuesday.
They exchanged gunfire. The officers were struck and were rushed to a hospital.
The gunman was also shot and did not survive.
It's all believed to be connected to events Tuesday when a 27-year-old sheriff's deputy was ambushed with a barrage of bullets by the same shooter, police said. It happened while the deputy was attempting to make a traffic stop about two miles away from Wednesday's shooting.
The deputy is alert and stable. He suffered superficial facial wounds and injuries to his arm from shrapnel.