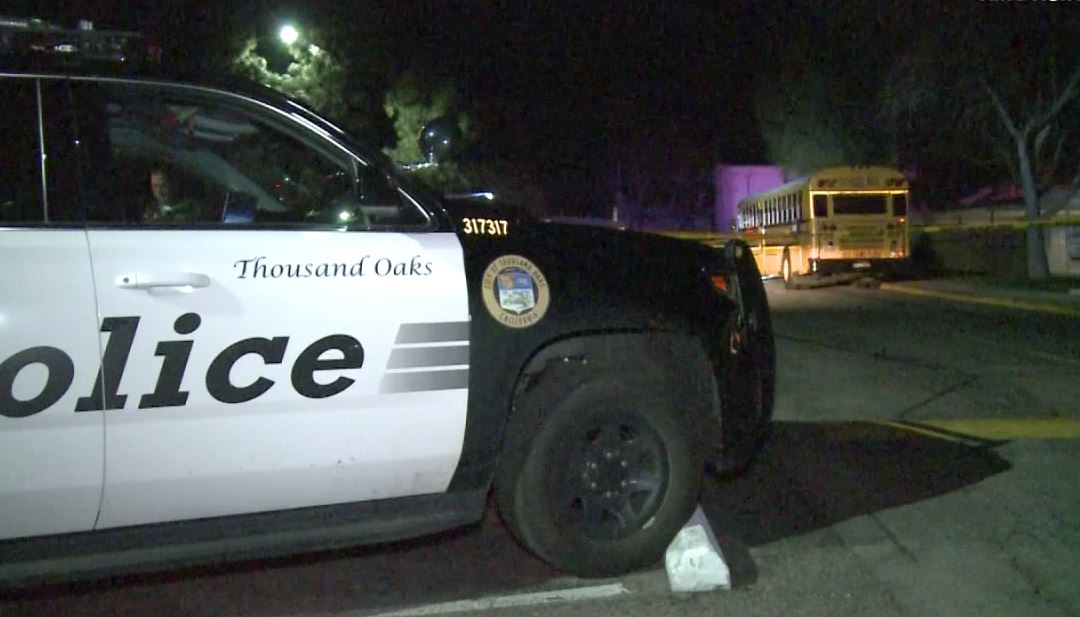 A school employee is in critical condition after allegedly being run over by a 16-year-old student in the parking lot of Thousand Oaks High School, according to the Ventura County Sheriff's Department.
According to the department, the student was reportedly running away after being seen stealing a candy bar from a snack bar during a basketball game at the school Friday night. The woman, Lisa Solis, stood in front of the student's car to stop him from leaving. The student allegedly drove into her, causing her to fall, then continued driving over her and fled the scene, the department said. Solis' injuries are described as life threatening.
The student was later arrested for assault with a deadly weapon near his home.
Solis, 50, is an activities assistant for Thousand Oaks High School, according to the Conejo Valley Unified School District.