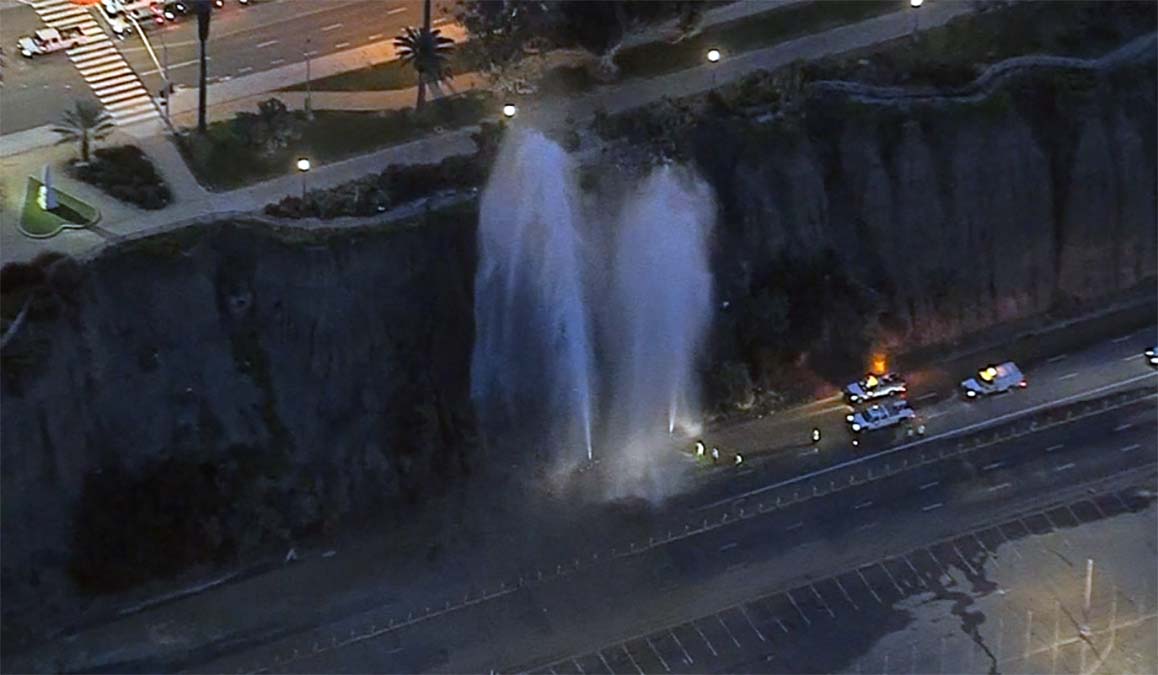 Both sides of Pacific Coast Highway were closed near the California Incline Wednesday morning due to water from two sheared hydrants.
Twin geysers showered the hillside, causing mud to slide onto the road. The hydrants were sheared off in a rollover crash near the McClure Tunnel.
It was not immediately clear when PCH will reopen. The entrance to the 10 Freeway also was closed in the area.