The United States Army is conducting military training in the greater Los Angeles and Long Beach areas from Monday through Saturday with the purpose of enhancing soldier skills by operating in various urban environments and settings, the U.S. Army said in a statement.
Residents around the LA area may hear sounds associated with training, including aircraft and weapon simulations, according to the U.S. Army. The Army said it would notify citizens close to the sites prior to the training.
An NBC4 viewer shared a video of several helicopters flying in formation in the Lincoln Heights neighborhood Monday night.
The Los Angeles Police Department is supporting the U.S. Army in its training exercise, and the facilities in Los Angeles provide the Army with unique locations to simulate urban environments, the Army said.
U.S. Army Training in Los Angeles, Using Helicopters, Explosions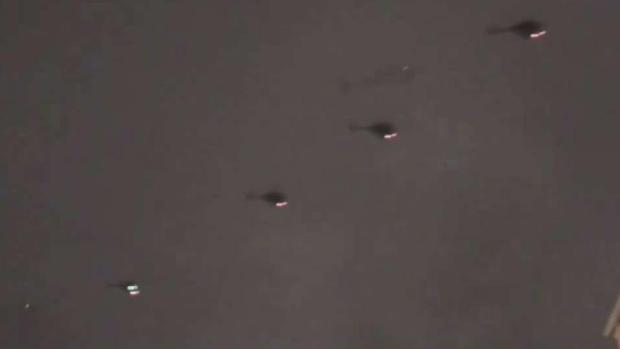 The statement concluded, "The Army sincerely appreciates the cooperation and understanding of citizens and local businesses in the vicinity of training, and apologizes for any possible disturbance."