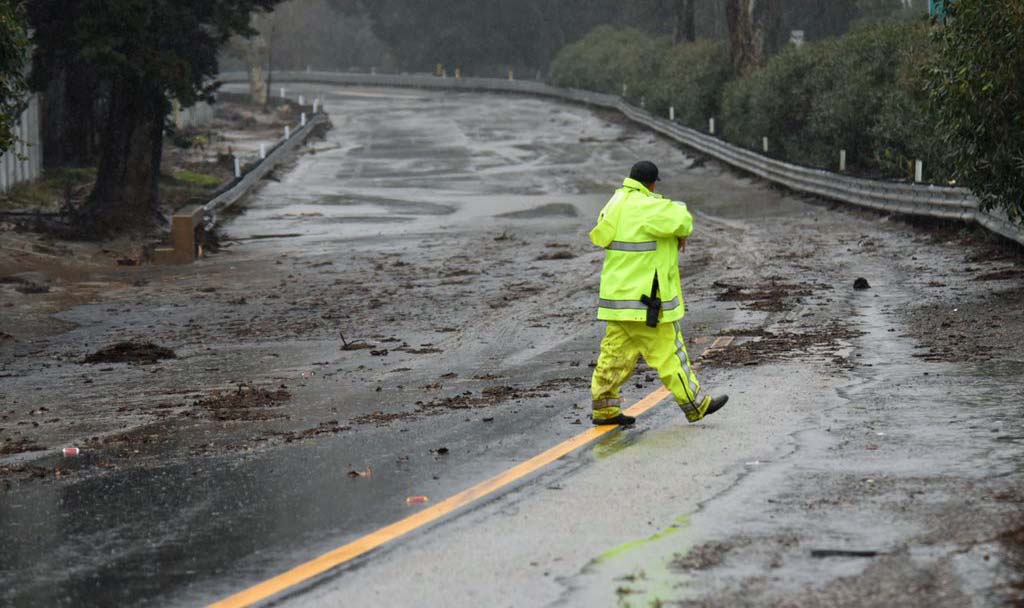 mA strong storm with the potential to produce downpours and flooding is moving into Southern California this weekend.
Evacuations orders and road closures are likely in areas that were stripped of vegetation during recent wildfires.
Below, an updated list of evacuations, road closures and other public safety information.
Los Angeles County
Road Closures
Pacific Coast Highway is closed from Las  Posas Road in Ventura County to Broad Beach/Trancas Canyon Road in Malibu due to mud and flooding.
Beach Warnings
Zuma Beach in Malibu was closed due to lightining. County lifeguards warned resident to stay away from beaches, including Venice, Santa Monica, Will Rogers, Malibu, Dockweiler and Manhattan. 
Need sandbags for water control? Click here. 
Orange County
Riverside County
Evaucation Center: An evacuation center was set up at Elsinore High School, 21800 Canyon Drive in Wildomar.
Animals: Small animals are accepted at the San Jacinto Animal Campus, 581 S. Grand Ave. in San Jacinto. Call 951-358-7387 for information about large animal evacuations. 
Santa Barbara County
Road Closures
Route 33 is closed in both direction from Fairview Road/La Luna Avenue in Ojai to Lockwood Valley Road in Los Padres National Forest.
Mystic Oaks
El Cariso
Riverside County
Amorose
Alberhill
Alvarado-A 
Glen Eden 
Glen Ivy-A 
Glen Ivy-B 
Grace 
Horsethief-A
Laguna-A
Lakeside-A
Maitri
McVicker-A
Rice and Wit